Watch The Show On Amazon Prime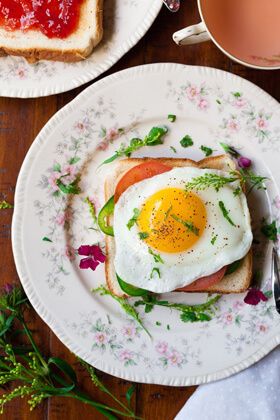 MY STORY

I was raised vegetarian and grew up in a house where cooking did not exist.  When I went to my friend's house for dinner, it was like a holiday. The flavors were SO GOOD.  Went I home, dinner was take out…or sometimes a bowl of Smurf Berry Crunch.

So, when I was faced with the challenge of frying chicken as seen on Flavor Of Love on Vh1, I got creative and threw the whole chicken in the microwave, raw, with a few marshmallows, jelly, and crispy noodles!

Since then, I've married into a family of great cooks and am now learning some amazing recipes. And, I get to still be a total girly girl.  I love being glamorous in the kitchen with my nails done, my hair done, cooking in my stilettos, and my husband loves it!

Watch my new series, Poultry Princess, exclusively on Amazon Prime to get these delicious dishes to enjoy with your family and friends too.

                                                  – Schatar

Watch The Show On Amazon Prime

MY CURRENT RECIPE FAVS!

Here are some of my favorite dishes I have learned how to make.  You can too!
Drink
Blueberry Lemonade —

Use a lemon squeezer to save time and get maximum juice.

Ginger Limeade —

Goes well with the Jerk Chicken, peas and rice.

Mint lemon limeade —

Make with fresh mint leaves, spring water and cane sugar.

Watermelon Limeade —

Combine for a refreshing blend of sweet and tart.
Food
Oven Baked Barbecue Chicken—–

Use your favorite sweet and spicy bbq sauce or make your own. I can show you how.

Ginger Jerk Chicken —-

Make it with fresh ginger and jerk marinade, wet rub, or dry rub.

Double Battered Air Fried Chicken Tenders —

Bread with Panko bread crumbs for that extra crunch.

Sesame Ginger Drumsticks —-

Marinate over night then top with toasted sesame seeds once baked.
Poultry Princess

PoultryPrincess.com
Coming Soon To:
Amazon Prime
Find Food Banks

Click Here to locate a local food bank to receive or donate a delicious meal for a family.
CONTACT

PoultryPrincess.com